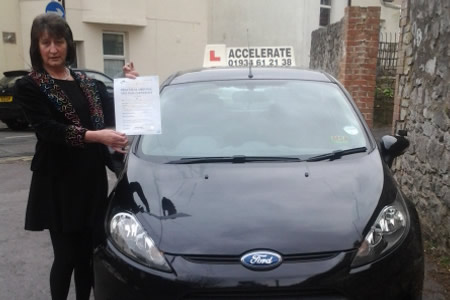 My driving instructor, Jill turned what can be quite a worrying and stressful event into a pleasurable experience for me.
I enjoyed every lesson, gradually building my confidence and ability until she felt that I was ready to take the test.
We went for it and I got a pass. Wow! Now another world of freedom and confidence is opening up for me.
Accelerate has been my saviour!
I have wanted to do this for so long.
Tags: Congratulations, Driving Test