Once you have passed your theory test, your Accelerate Motoring School instructor will advise you (when your driving has reached the required standard) about when you should apply for your practical driving test. Test dates take approximately 6 weeks to come through. Your instructor will help you with the test application paperwork and you should not just go ahead and book the test before checking that a car will be available first!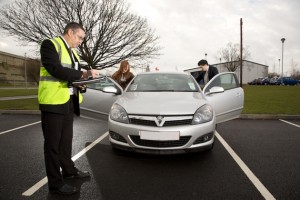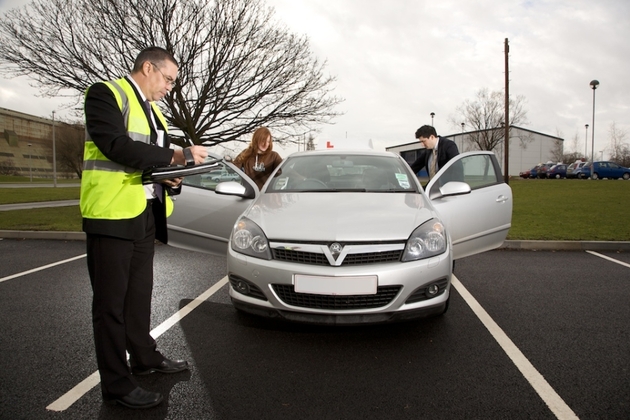 Driving tests are conducted from our local driving test centre by a DSA examiner and last for about 40-45 minutes. Most of the test routes involve town driving and if possible, single and dual carriageway roads outside 30 mph limits.
On the day of your test, you will need to take the following documents listed below with you:
an appropriately insured and licensed vehicle, displaying L-plates that is suitable for the purpose of the test,
the appropriate theory test pass certificate (or confirmation) if you are not exempt,
your test appointment letter,
both parts of your photo card licence. If you do not take both parts of your licence your test will not take place and you will lose your fee. If you misplace your licence, you must apply for a replacement from the Driver and Vehicle Licensing Agency (DVLA) which could take up to 15 days. If this happens, you may have to rearrange your test,
if you have an old style paper licence, from 1 November 2005 you must bring your paper licence and a valid passport.
On leaving the driving test centre, your examiner will ask which car is yours before asking you to read a car number plate from at least the required minimum distance.
Independent Driving Section
An 'independent driving' section is now included as part of the practical test during which you will be required to follow signs to a particular location to see how well you deal without direction from your examiner.
Show me, tell me section
In 2003 a new section was added to the practical driving test – 'show me', 'tell me'. Before getting into the car the examiner will ask two questions relating to vehicle safety and maintenance. If one or both questions are answered incorrectly, one driving fault will be recorded. The questions are in four categories:
Under the bonnet
Inside the car
Lights
Tyres
Your driving during the test
The examiner will sit in the front passenger's seat and explain how the driving test will work. You will be asked to start the car and move away. During your test it is likely that you will complete the following manoeuvres:
One of the four possible slow manoeuvres.
A ten minute independent drive.
An emergency stop.
General driving on the chosen test route.
Demonstrate a hill start and an angled start.
The examiner is looking for you to demonstrate that you are a competent and safe driver. Some minor driving faults are permitted. Minor faults are errors that do not create an actual or potential danger to other road users. The examiner records these mistakes and if you make 16 or more of these, you will not pass the test.
If you make a mistake, continue driving and don't worry. It may only be a minor error and it may not affect your result. You will, however, automatically fail if you make a serious or dangerous error.
If you fail, the examiner will explain briefly why you failed. You can reapply to take your test again straight away, but you cannot retake the test within 10 days.
If you pass, you will be given a pass certificate.  Remember to send it to the DVLA to get your full driving licence as soon as possible.
Having an observer with you on your driving test
Your instructor can also act as an observer and sit in the car with you on your driving test to help you understand how your test went afterwards and plan for any future development in your driving.
Once you have successfully passed your test book yourself on a Pass Plus course to fully prepare yourself for the road ahead and also save money on your car insurance.